MegaEdit editor allows you to Add/Edit Layouts to your product. There are unlimited variations of layouts to create since they can be made exactly for your needs. You can modify the layouts and make multiple images per page or single image per page.
First, you have to Create a Layout Category, then you will be able to access the Layout feature in MegaEdit. Layout categories are created on the canvas the product will use. Edit the Canvas and select the layout category tab. Then click add new record. Give your category a name.
Adding a Layout
1. Open the MegaEdit editor as described in the section Getting Started with MegaEdit.
The Editor homepage is displayed.
2. Select the page for which you want to add the layout. The Page list option displays the pages.

3. Click on the

option.
The Add/Edit layout option is displayed.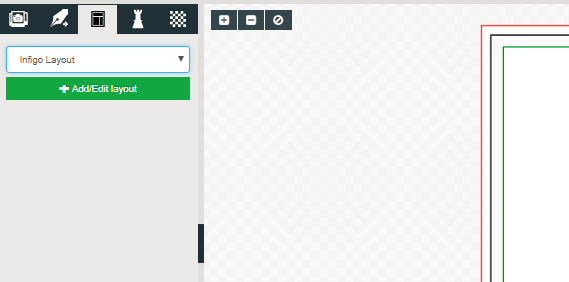 4. You can add Image and Text Fields to your canvas.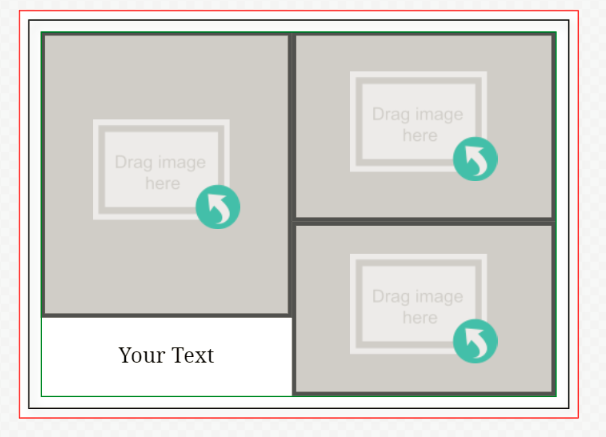 5. Click on +Add/Edit layout to save your layout.

6. A window will appear, here you can name your layout and assign it to a category through the drop-down. Choosing the Custom Layouts category makes this layout only available to you and will not save to other canvases.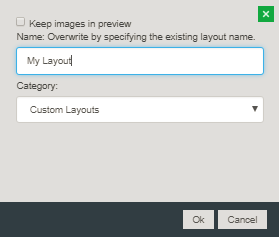 7. Press Ok and the layout will appear on the left of your canvas.
Edit the Layout
1. To Edit the layout, add/remove/or move the fields to update it. Be sure the layout is on the canvas.You can drag the layout onto the canvas. Here we rearranged the fields.
2. Press +Add/Edit Layout to save your modified layout. Then select the name of your layout and the category in which it is assigned. Then press Ok.
3. A warning window will appear explaining you are about to overwrite the existing file. Check the Overwrite the layout box and press Ok.
4. Your layout is now updated and saved to the category.