The view of Shared Print Operations can be adjusted to show specific types of PDF jobs.
The default is to show all Variable (Infigo Designer created) PDF files.
To switch on other tabs in the Shared Print Operations view visit:
Admin -> Catfish -> Infigo Variable Data -> Infigo Settings
Check the boxes to Enable PRINTOPS workflows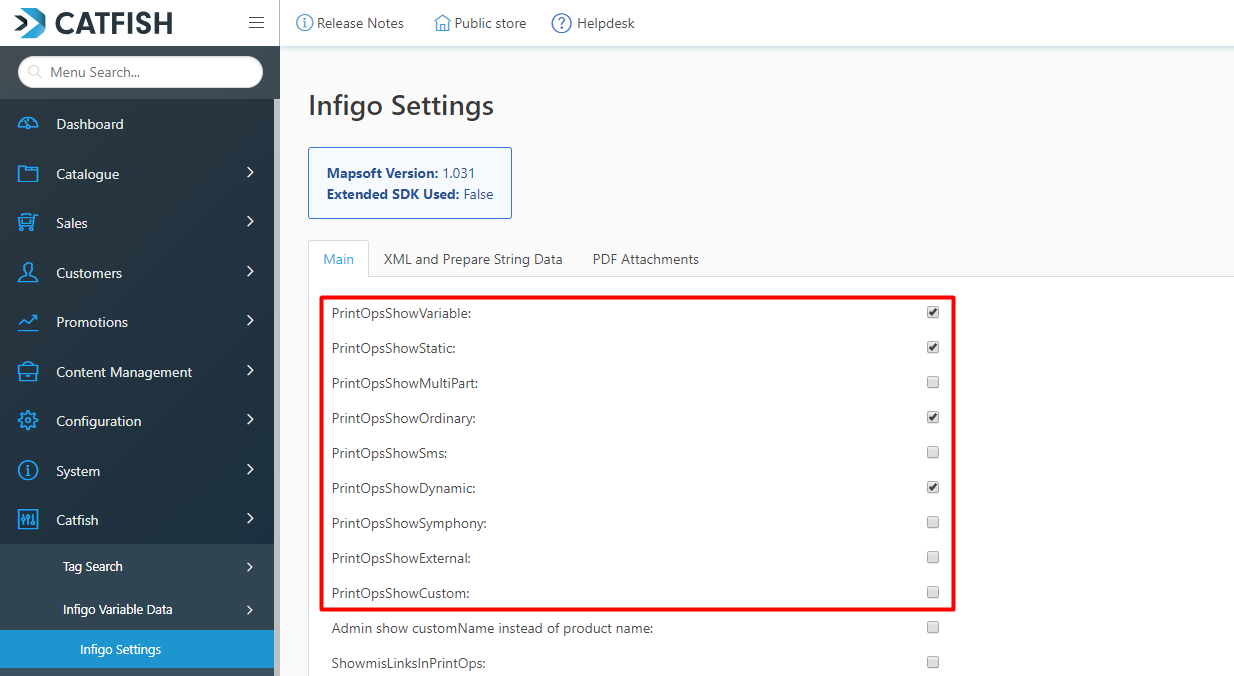 To gain access to the print ready PDF file created by the Catfish system, login to any storefront as an administrator
Navigate to "Shared Print Operations (SPO)" in the sidebar menu: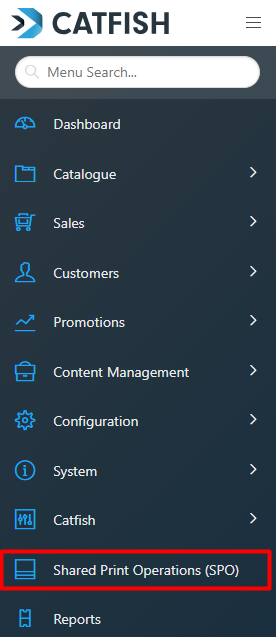 You will see a list of all jobs for the whole Platform.
Clicking on any single job line will expand the line and provide details of the job, and sales data.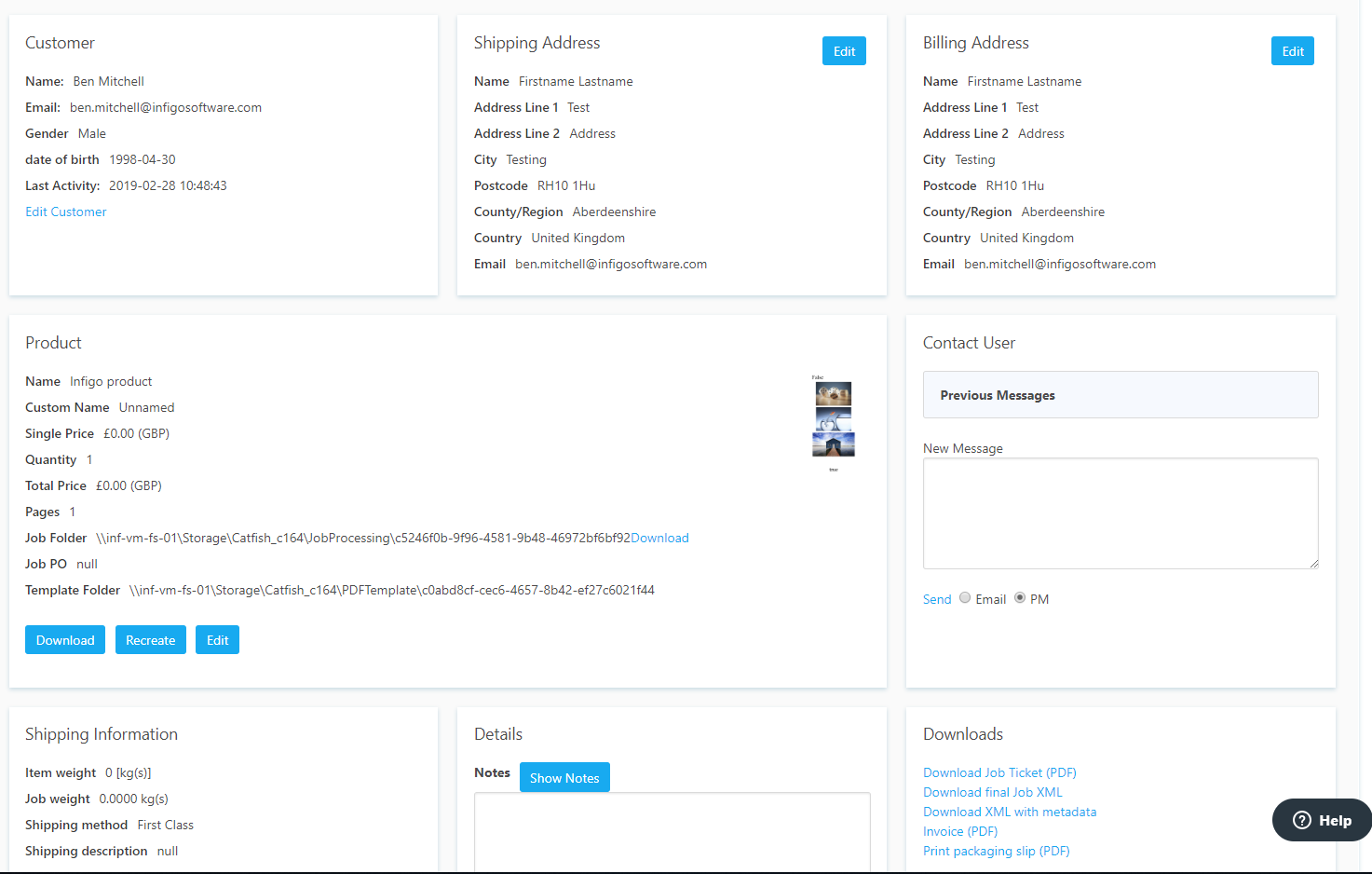 The preview towards the centre shows that the file has been created.
Clicking Download will download a high resolution file manually.
The system also supports direct integration to hotfolders. More information can be found here