In this article, I will explain the purpose of specification attributes and how to add them. 
Specification Attributes are not interactive for the customer. They are to simply display some information about the product.
You can create a specification attribute by navigating to Admin > Catalogue > Attributes > Specification Attributes > Add New. 
Once you name your specification attribute, you will need to click Save and Continue Edit to add an option to display to your customers. Once you do so, go to the option's tab and click add a new option and click save.
Once you have created the specification attribute, you can add it to a product by navigating to Admin > Catalogue > Products > Product Management > Edit > Specification attributes. Click the attribute you just created from the drop down and select any other settings you would like and then click add attribute.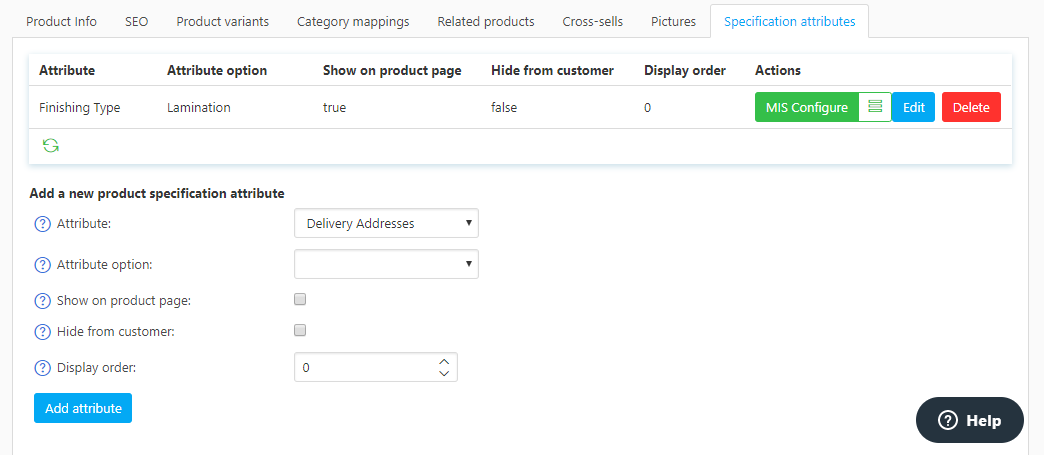 Your product should now have the specification attribute assigned to it.