After you have completed setting up Google Merchant, you have the option to manually sync your products to Google Merchant. 
1. First, we need to get the XML from Google Merchant configuration page in Catfish:
2. In Google Merchant, open go to Products > Feeds
3. Press Add
4. Select a country and a language:
5. Give your feed a name, then choose Upload for the input method: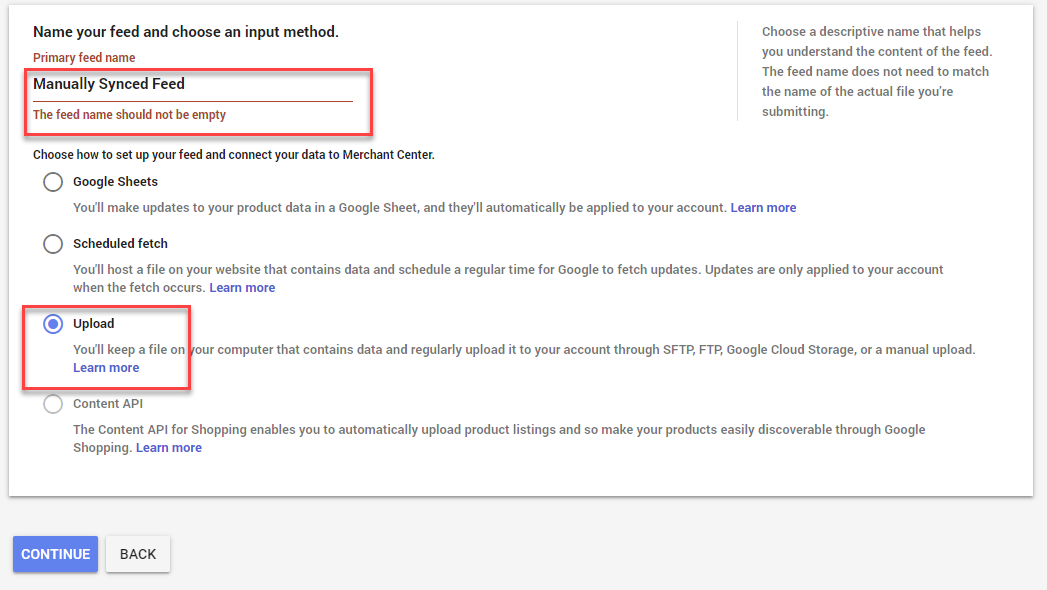 6. Be sure to name your feed file EXACTLY like the one you downloaded. Choose Upload a file now
7. Your manually uploaded feed will appear in Google Merchant under Products > Feeds. 
8. Your products will then appear in your list, please allow up to 2 hours for this to occur. Please note that all products will be added, regardless if they meet the criteria (An image and pricing).