Overview
In this article, you will learn how to add attributes to the checkout process. These attributes will appear in the basket before proceeding to checkout.
Checkout attributes are useful when you would like customers to provide some more information about their order. For example:
Allowing customers to add additional notes. This can be useful when a customer would like to tell you about a certain place to deliver their order or have any special requests.
To add checkout attributes, navigate to Catalogue > Attributes > Checkout Attributes, then select Add new.
Enter the name of this attribute and place what you would like the customer to see in the Text Prompt section.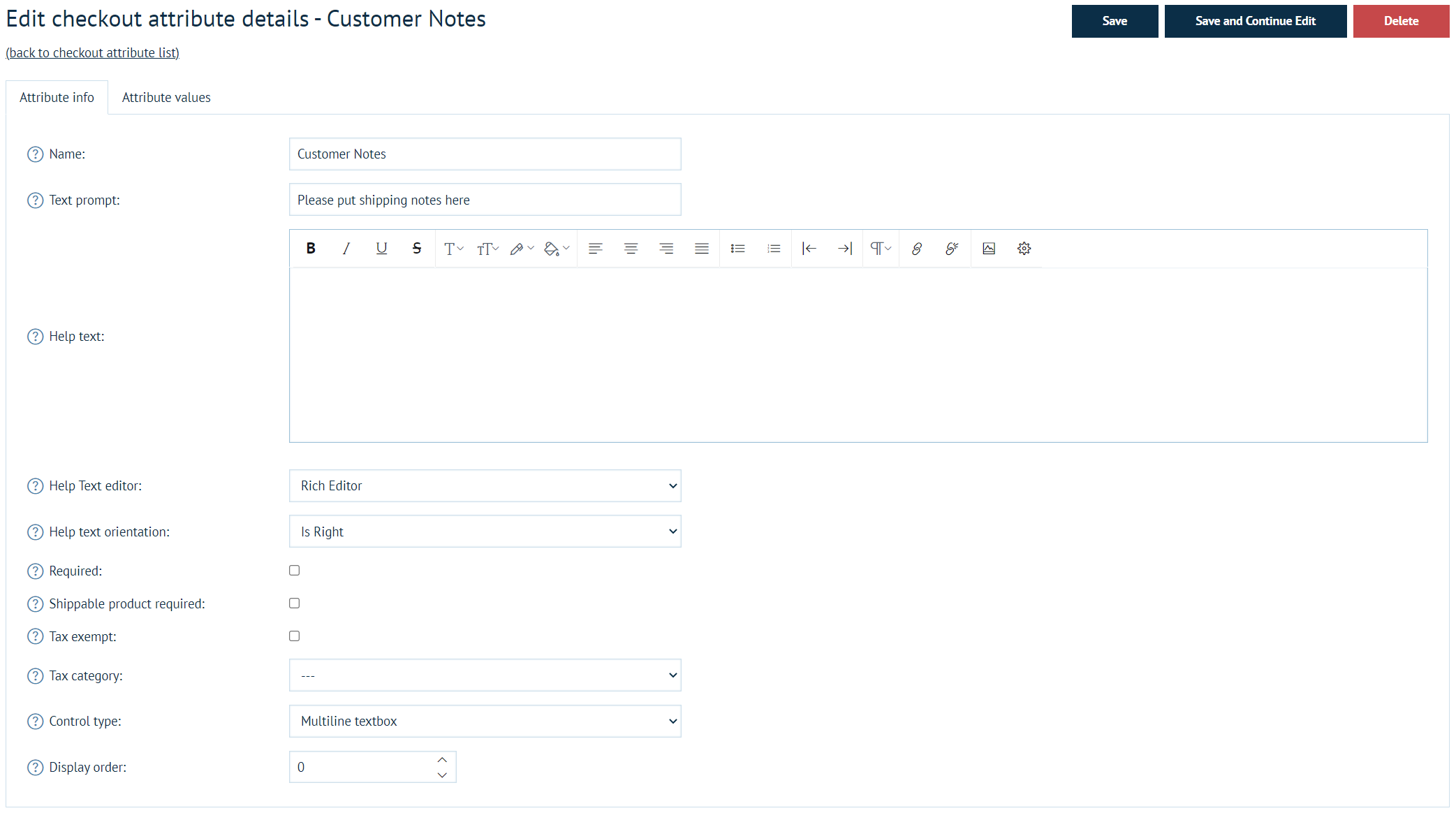 As you can see above, the control type for this attribute is Multiline textbox. This will allow customers to input text information for their orders. There are various other control types you can use:
Checkout attributes also allow you to add values. For example, you could give customers to option of a faster turnaround time:

After creating the attribute, you will need to Save your attribute to have access to Attribute Values.

To add a value to this attribute, click the Add a new checkout value button and configure that as you see fit. You can change the control type to allow customers different ways to select your values. The Radio Button List was used in this example.
These are just two examples of ways to use checkout attributes, but, by using the control type and attribute values, there are limitless options.