You can add images on to the editor and then use those for your Dynamic Product.
To add an image file to the editor,
1. Open the MegaEdit editor as described in section Getting Started with MegaEdit.
The Editor homepage is displayed.
2. Click on the +Add files
Your computer's file explorer will open, choose the image(s) you want to add to your product.
3. The Choose a default album page will display.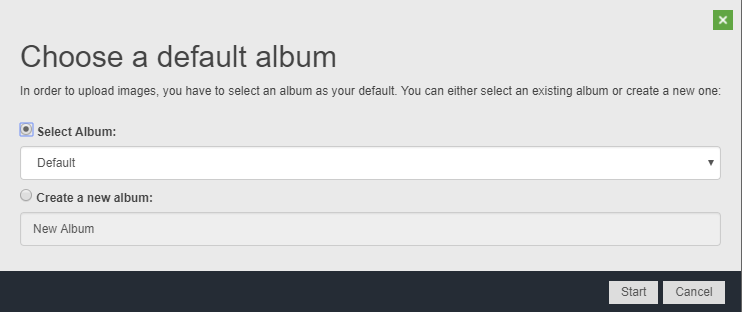 You can either select the Default Album or Create a new album and then select that album.
3. Select the Create a new album option.
4. Enter a name for the album.
5. Click Start.
6. Your newly created album will appear in the Image Gallery Tab. You can also continue to add images to your album by selecting your newly created album.
The image(s) will be added to the album and listed on the editor. For example:
The changes are auto saved on the editor.
You can create multiple albums and then choose the appropriate album and the images to be used for the product.