Overview
At the moment it is not possible for a Customer to cancel their own order. If they want to cancel an order you must provide them with a way of contacting your site administrators to cancel the order for them.
How-To
First select the storefront you want to cancel the order(s) on.
Then navigate to Sales > Orders in the menu OR search for 'Orders' in the menu search.
You can then use the search options to locate the order that needs cancelling, then click Edit on the specific order. On the first 'Info' tab next to Order Status there is a button to Cancel the Order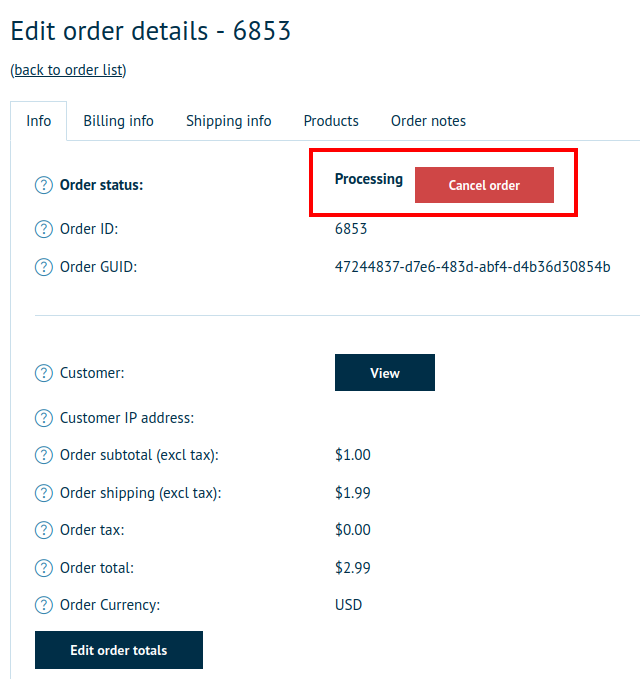 Click the Cancel Order button and your order is cancelled.
Note: There is not currently a confirmation popup that is required when clicking cancel order so use this carefully. Although, if you do cancel an order by mistake then you can click on the Re-open Order button.