Overview
Product Attributes allow you to specify options, add-ons, and features to products.
Examples of Attributes within the web to print market include things like: Lamination, Product Colour, Bubble Wrap packing, Paper Stock, Allowing your users to Upload their artwork or media files etc.
These can be specified to add cost to the product, or to flag up a feature to the printer once the order is placed.
To set this up, first you must create a group of attributes, go Admin -> Catalog -> Attributes -> Product Attributes, (you will need to do this per storefront)
Click Add new, name the attribute and add any additional information you would like for this attribute, and then Save.
Visit the product you wish to add the drop down to in Admin -> Catalog -> Products
Locate the product name from the list and click on Edit.
Go to Product Variant and click Edit
Click on the Attributes tab at the top.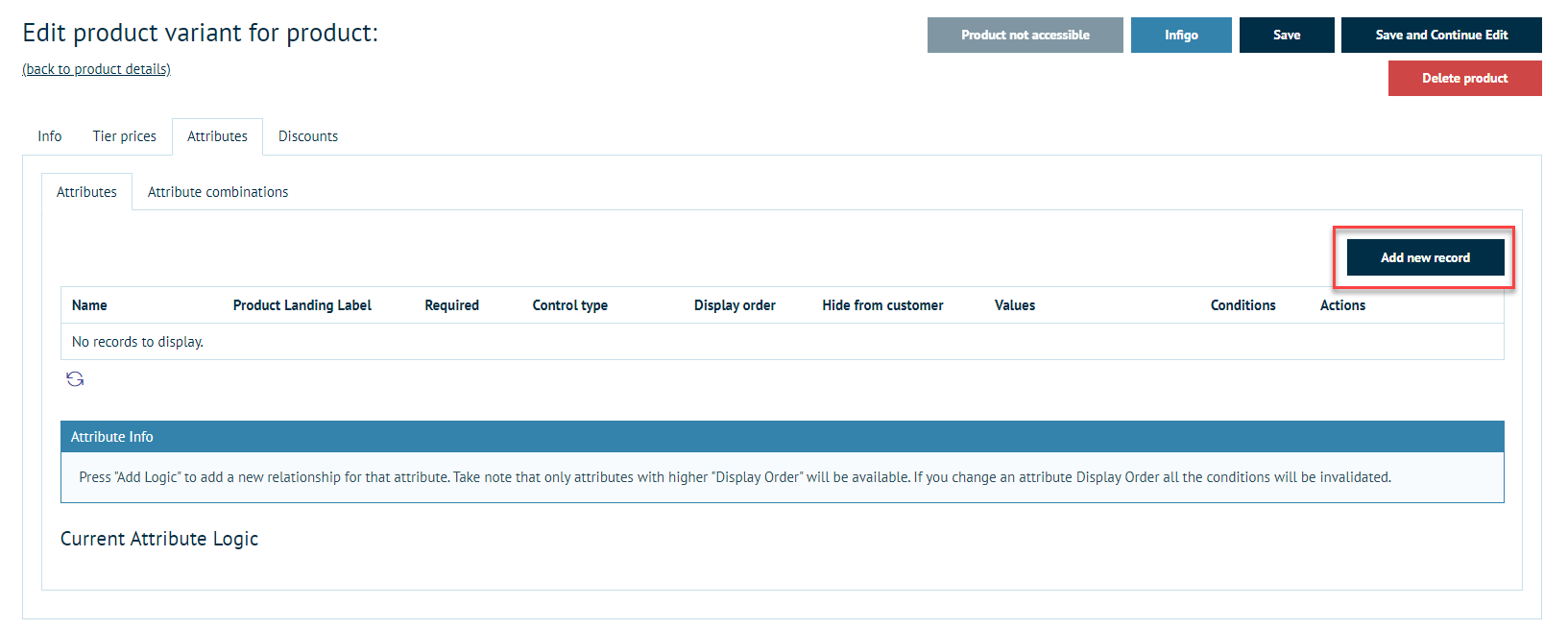 Click on Add new record
Add an attribute, and specify the label the customer sees (prompt)
Specify whether its required (mandatory)
Specify one of the following control types:
Dropdown List
Radio Buttion
Checkboxes
TextBox
Multiline Textbox
Date Picker (Customers can select an specific day)
File Upload (Customers can upload their own artwork etc)
When you're finished, click Insert and then Save and Continue Edit.

Click 'View/Edit Attribute Values'

This enables you to populate the drop down list or tick boxes with options.
You can also adjust the weight, dimensions and price of the item from its original cost for each individual attribute value.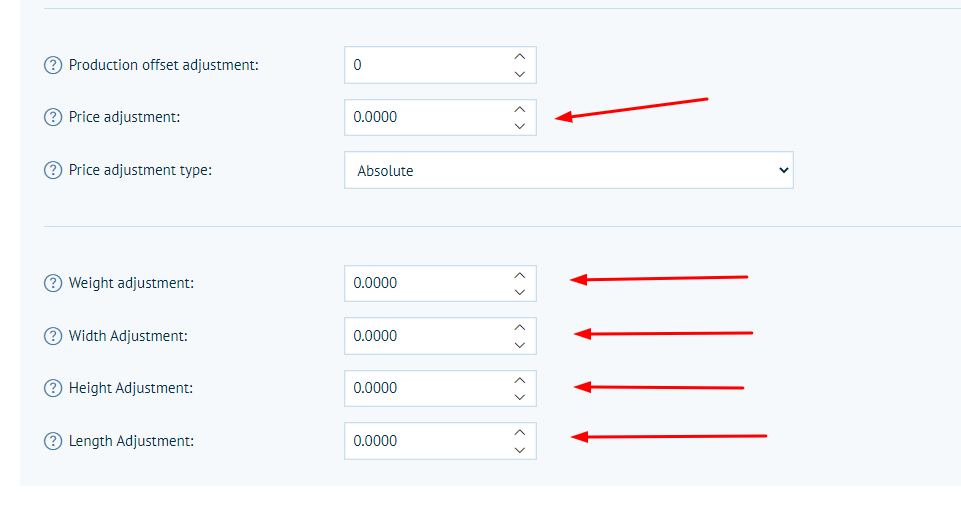 When the product is ordered, the user will see the attribute populated on the Product Landing page (page before the editor).