In Catfish, you can enable our Saved Projects feature so that your users are able to create their artwork and save it for later purchasing/editing.
In order to enable this, you will first need to navigate to:
Admin -> Catfish -> Infigo Variable Data -> Infigo Settings.

From here, enable the setting "Saved Projects Enabled" - this can be done by ticking the checkbox adjacent to it as shown in the screenshot below: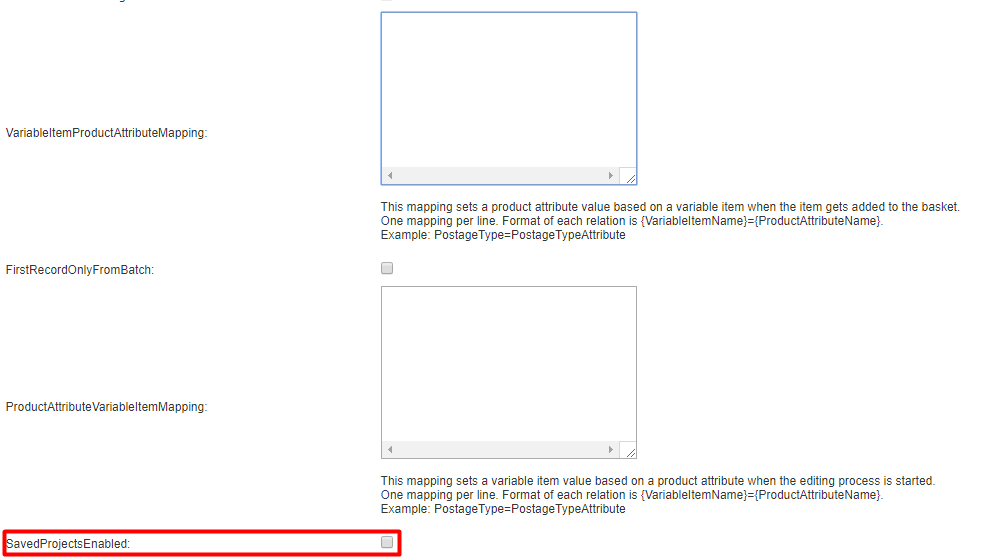 Once you have checked this box, click "Save" in the top right section of this page.
Now, when your users edit their product, there will be a button saying "Save as Project" as highlighted in the screenshot below:
The text displayed in this button can be edited using the language string VariableEditor.WorkflowTools.SaveProject
If the user chooses to save their project, they will be redirected to their "Saved Projects" page which can be found under My Account -> Saved Projects. On this page, they will be able to see all of their saved projects, continue editing them, and delete them, as well as see some information about them.
If a user would like to place an order with their saved project, they will need to continue editing it, then add it to the basket as normal.