You can add images on to the editor and then use those for your photobook or photo gifts.
To add file to the editor,
1. Open the MegaEdit editor as described in section Working with MegaEdit.
The Editor homepage is displayed.
2. Click on the +Add files
The Choose default album page is displayed.
You can either select the Default album or Create a new album and then select that album.
3. Select the Create a new album: option.
4. Enter a name for the album.
5. Click Start.
The upload options window is displayed.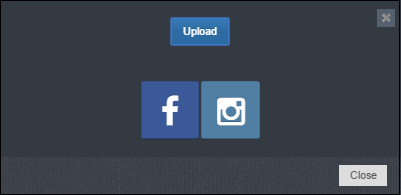 6. Click on the Upload option to upload the pictures from your system. Alternatively, you can also upload pictures from Facebook or Instagram.
The select file dialog box is displayed.
7. Browse through the location where the images are stored and select the images you want to add.
8. Click Open.
The images will be added to the album and listed on the editor. For example: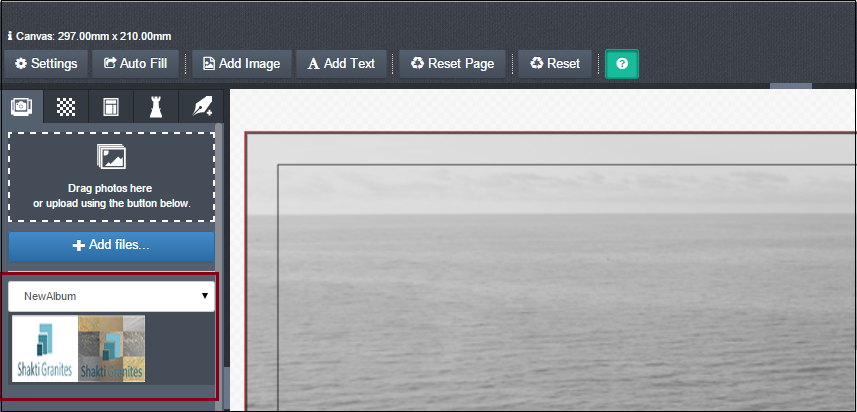 The changes are auto saved on the editor.
You can create multiple albums and then choose the appropriate album and the images to be used for the product.