With MegaEdit editor you can change the global settings of the page (s) at once.
To change the settings,
1. Open the MegaEdit editor as described in section Working with MegaEdit.
The Editor homepage is displayed.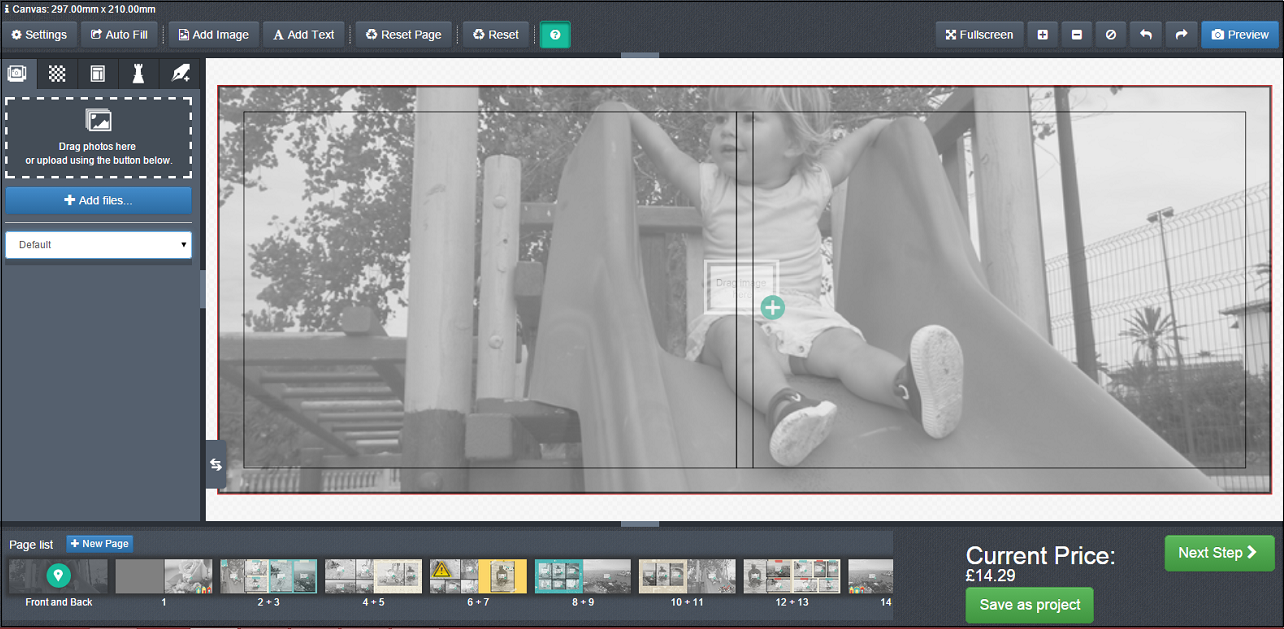 2. Click on the
option.
The size options page is displayed.

3. Select the size option as per your need. The size and dimension is based on the stock option you select.
4. Click Change.
The warning message window is displayed.

5. Ensure that the Use smart layout option is selected and click Continue.
The selected size option will be added to the layout for all the pages of the product.
The changes are auto saved in the editor.