The MegaEdit Editor allows you to add built-in clip art to your page(s). The clipart will not affect Image Variables and has many of the same settings as a photo from your gallery.
First, you have to Create a Clipart Category, then you will have access to the Clipart Tab within MegaEdit.
Adding Clipart
1. Open the MegaEdit editor as described in section Getting Started with MegaEdit.
The Editor homepage is displayed.

2. Select the page for which you want to add clip art. The Page list option displays the pages.

3. Click on the
option.
The clip art list is displayed.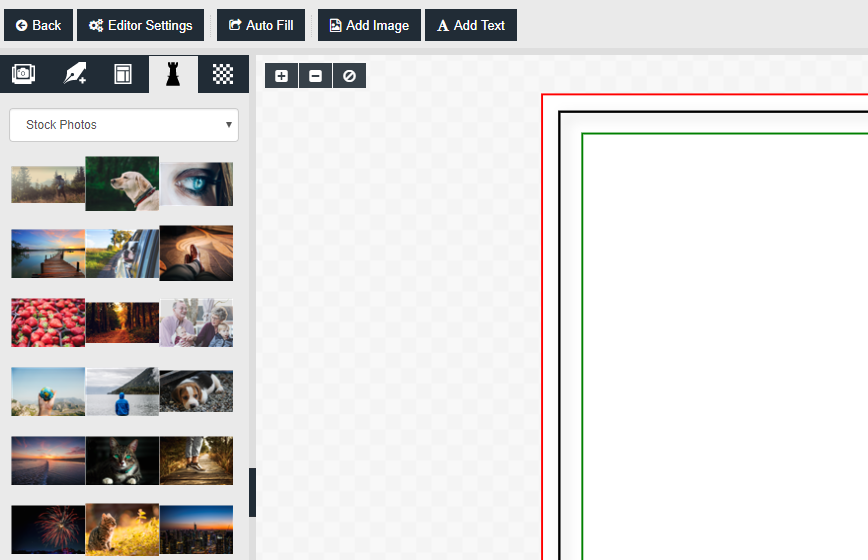 4. From the drop-down menu, select the clip art category. For example, Stock Photos.
5. Select the clip art and drag it on to the page(s).
The changes are auto saved and the clip art will be added to the page(s).
6. Clipart will not affect Image Variables such as these:
7. The clipart does not interact with them at all, and you can still put photos in the variables from you photo gallery.