MegaEdit editor helps you customize the background color of the product. You can choose from a wide range of background colors, gradients, and images. 
First, you have to Create a Background Category, then you will be able to access the Background Category feature in MegaEdit. 
Changing the Background Color
1. Open your Dynamic Product, displayed in the MegaEdit editor.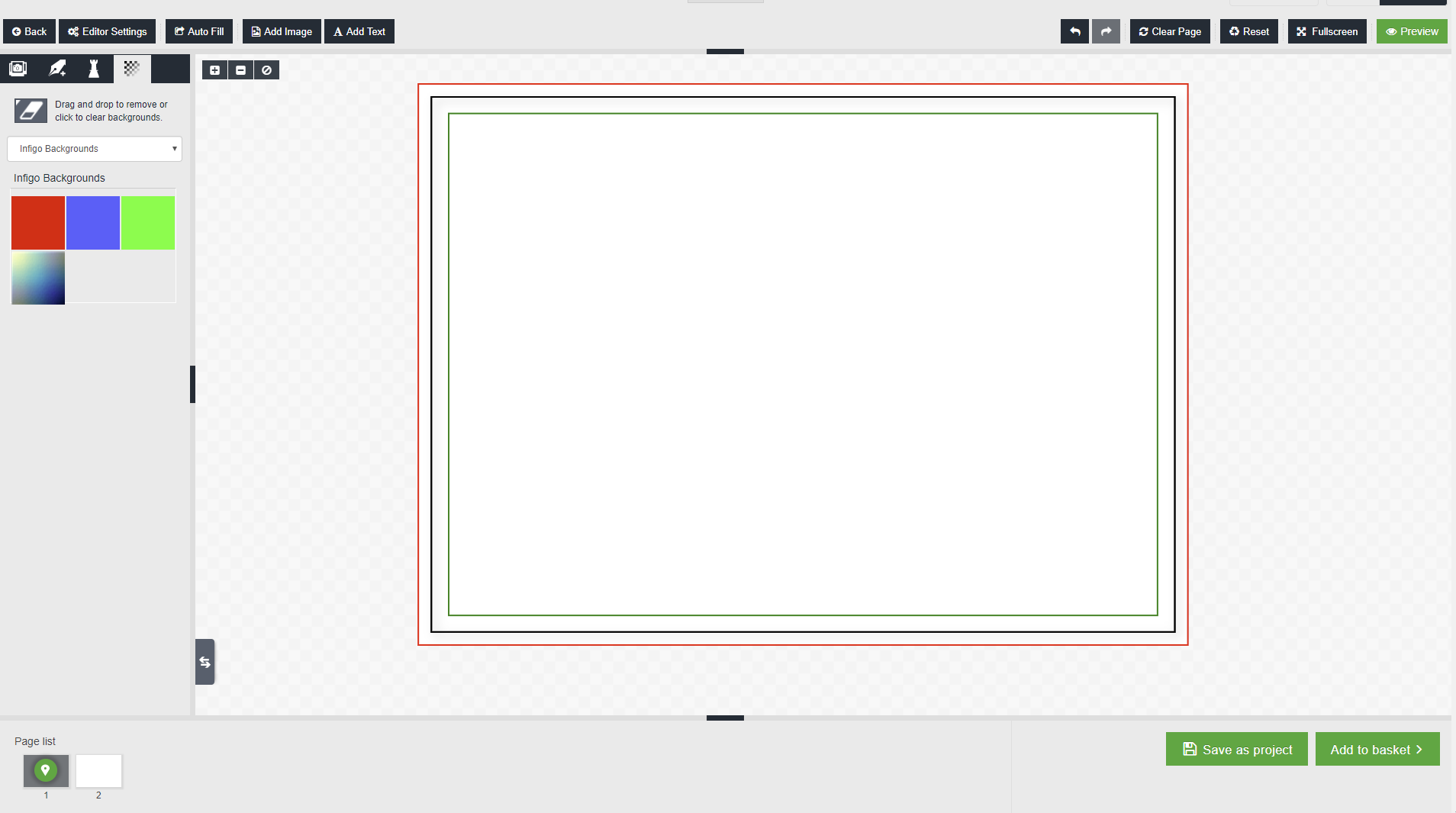 2. Select the page for which you want to change the background color. The Page list option displays the pages. 
3. Click on the
 option, the background colors you chose are listed.
4. Select the background color and drag it on to the page, the changes are auto saved in the editor. You can change the background color for multiple pages.
The background color will be added to the page(s). For example: