Browsing Products
Login to the storefront you wish to add a product to.
Choose Catalogue > Products > Product Management
The Product management page shows all products currently created in your Storefront. You can search for an already created product using the search utility at the top, browse through the list and locate it below, or create a new Product by clicking Add New in the top right.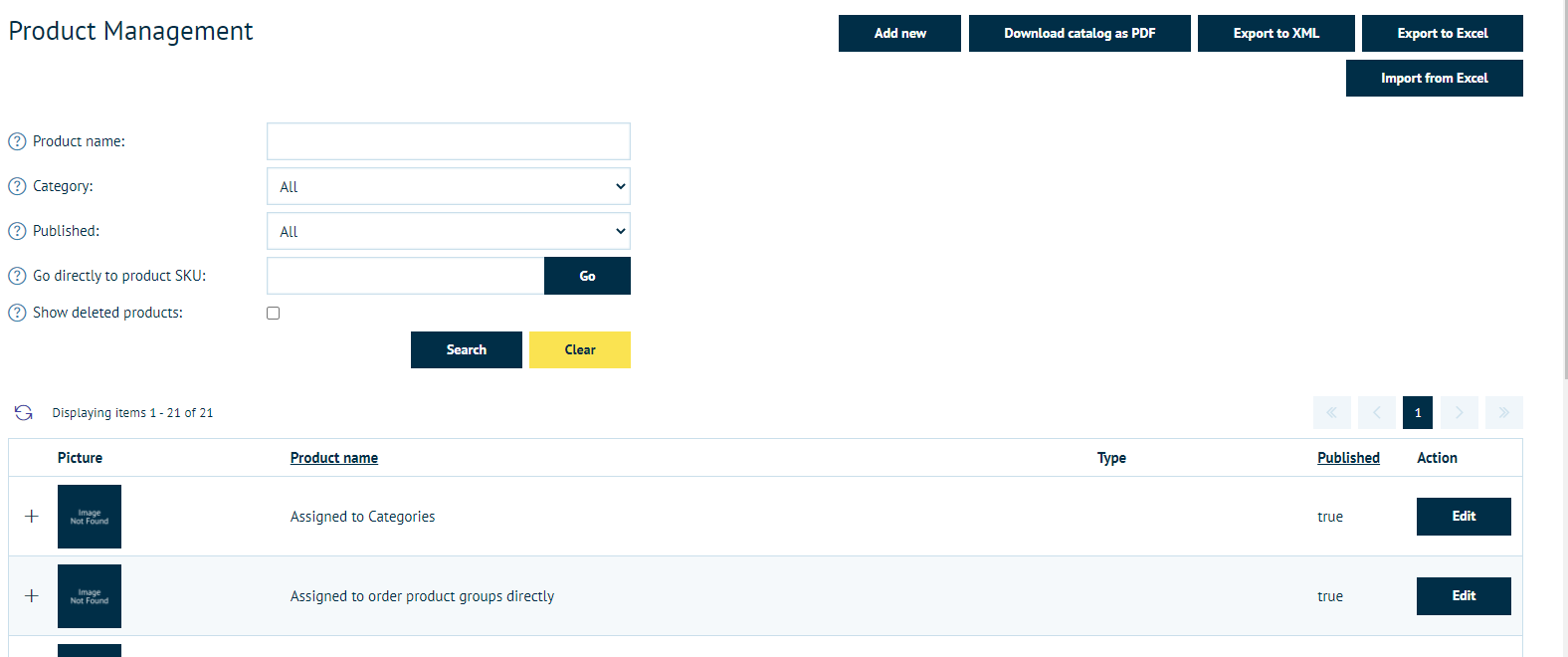 Adding Products
Give the product a name which identifies it on the customer site.
Short and long descriptions can be used to populate details about the product for customers browsing through.
Populating admin comments allows details to be published to a job ticket about the file, but remain hidden from the customer.
Once completing the form, click Save and Continue in the top corner.
Use the tabs along the top to choose Category Mappings.
Assigning the product to a Category allows users to browse the categorized list of products easily from the front end website.
Add a New Record.
Choose a Category from the drop down list. Choose Insert to save your selection. If you have no Category setup, you can follow the guide here to administer Categories.
You can add a product to multiple Categories. Simply repeat the steps above, selecting a different Category from the drop down each time.

Your product will now appear in the Category list on your website.
This is the quickest way to add a product. If you would like to adjust the Product further the following links allow you to:
Adjust a Product Variant (pricing, postage, stock)