MegaEdit has a number of default scripts avaliable to use (MegaEdit PRO version ONLY).  Here we look at the Prepopulate Data Script and how to apply to a product.
Firstly enable the script against your chosen dynamic product under the dynamic products setup displayed below. (no config required)
The prepopulate data script is used to populate a dynamic product with some information - it is currently ONLY possible to set the JobID of a product on the canvas using this script.
To do this you need to add a "tag" to a text field (not supported on image fields) of "prepopulate_jobid" under the General area for the text field under the field options tab. Once you have completed your design save the product default for that product under Show Menu > Admin Links > Save product default.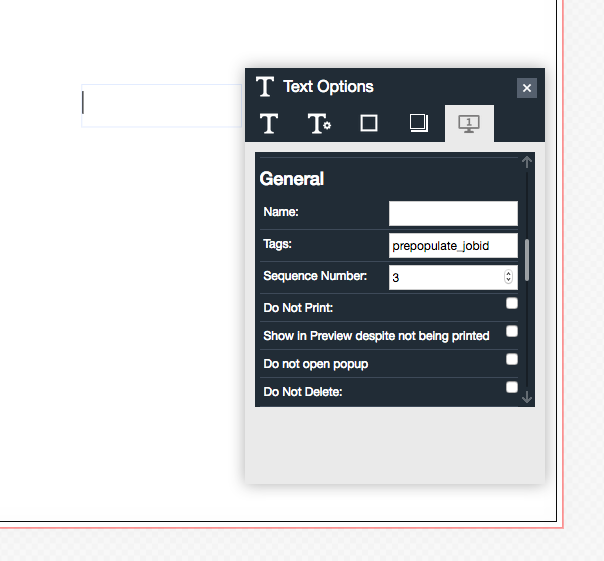 Now refresh the editor and when your product loads it should display the JobID of that orderline in the chosen text field using the presaved text formatting.